Monthly Archives:
July 2020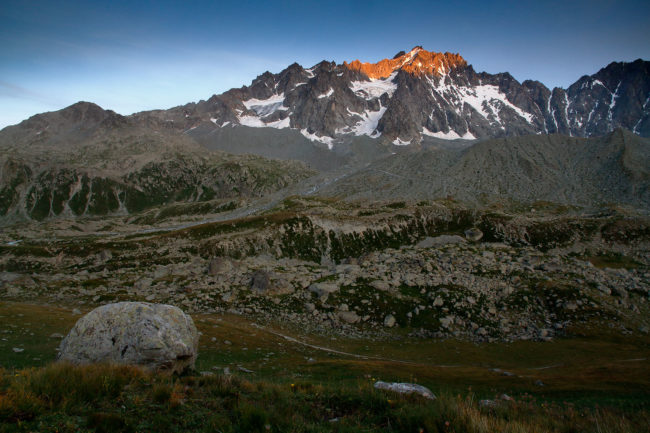 Montagne des Agneaux – Écrins National Parc
After making the comparison last year with the Quirlies glacier 5 years apart, I thought I could do the same with the Arsine glacier this year for the 10 years of my first bivouac in the area.
So here is the Before / After of the Lake and the Arsine Glacier at 10 years, 1 day, 1 hour, 14 minutes and 45 seconds. Si, si!
Well, I tried to find the same pebbles in the foreground but, as I naively thought that pebbles were inert things, it's not that simple. In 10 years they've had time to move! Having said that, if you look carefully towards the centre of the picture, there are some who have remained faithful to the position.
Unsurprisingly, some of the ice has gone. I remembered very well the large wall of ice that almost threw into the water at the bottom of the lake. When I arrived, I immediately saw that it had shrunk. If you compare the photos, you can see that it has almost disappeared. It was as if bulldozers had come and bulldozed the land in anticipation of some infamous construction.
Since most of the glacier is covered with rocks, we don't notice too many other differences. There's still a big hole in the ice where a stream of water comes out that didn't exist 10 years ago. The upper part, where the white snow is visible, doesn't seem to have changed much. The patches of snow perched in the mountain are more important this year. The melting was obviously more advanced in July 2010 than this year since we haven't really had a lot of heat yet. But don't worry, the heat wave is coming. It's just a bit late this year.