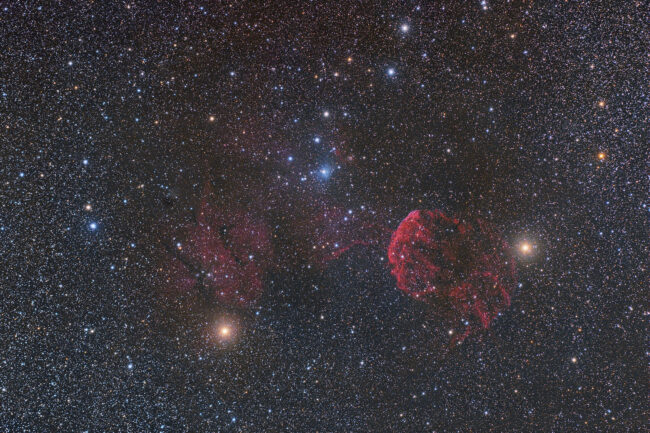 It's a supernova remnant in the constellation Gemini. I did not know her before making the photo.
27 x 2 min
Camera : Nikon Z6 partially unfiltered
Telescope : Takahashi FSQ-106ED refractor.
Mount : Takahashi EM-200 homemade electronics.
Guiding : ZWO ASI290MM Mini on QHY OAG-M
Temperature : 3 to 1°C
Humidity : 85% to 100%
SQM : 21.2
Software : auto-guiding with PHD2, acquisition with Astro Photography Tool, processing with PixInsight.
Location : L'Epine
This entry was posted on Tuesday, February 28th, 2023 at 10:26 PM
You can follow any responses to this entry through the RSS 2.0 feed.
Posted in: Ciel profond, Nébuleuse