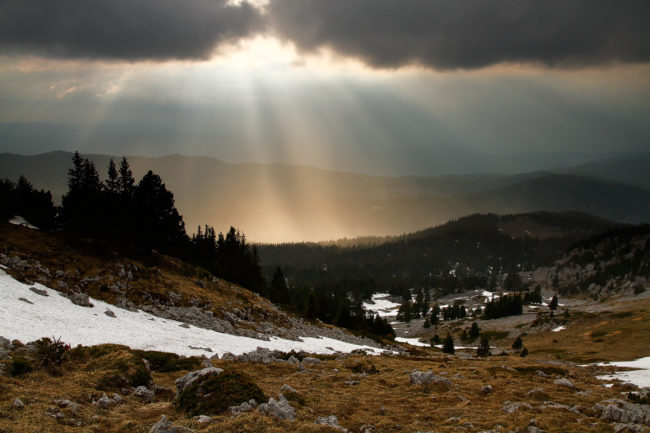 Thick clouds disperse scattered rains. The Sun always manages to sneak into holes. Thus a light warm from late afternoon came to light the veil of droplet.
Hauts Plateaux du Vercors
This entry was posted on Sunday, May 26th, 2019 at 07:43 PM
You can follow any responses to this entry through the RSS 2.0 feed.
Posted in: Non classé