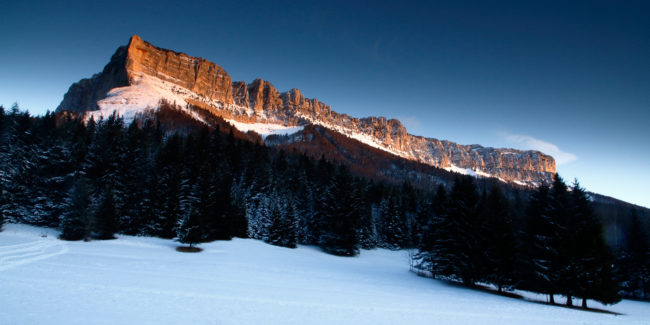 A seasonal photo … yes, it is ! Sunset on Mont Granier, Chartreuse Massif. It was six months ago and it was the same weather as today, just a little less warm.
This entry was posted on Wednesday, June 26th, 2019 at 07:37 PM
You can follow any responses to this entry through the RSS 2.0 feed.
Posted in: Non classé