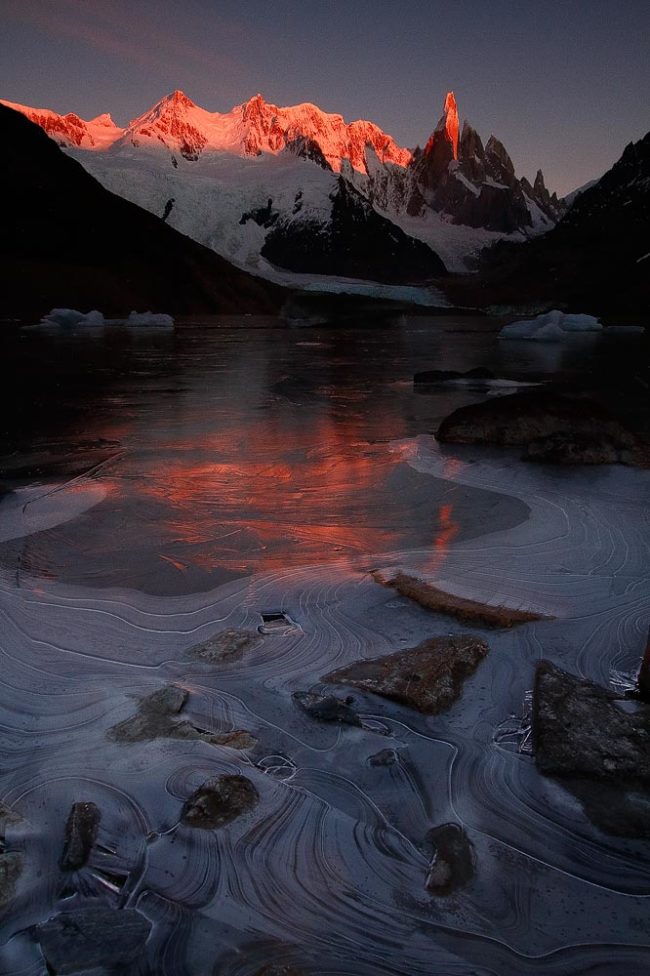 Cerro Toren Awakening
These mountains are almost impassable, even for the clouds. We arrived in El Chalten five days earlier in the rain. The sky cleared in the night and we had a nice weather the next days. Besides a rainy night under the tent. If the Fitz Roy was quickly showed, it wasn't the same for the Cerro Torre. The clouds did not seem to want to leave and we had made the idea of not seeing it.
The last night of the trek, while we ate, it showed. We jumped on the gear to go photographing it. The next day, the sky perfectly clear and the morning freeze offered a nice light show.