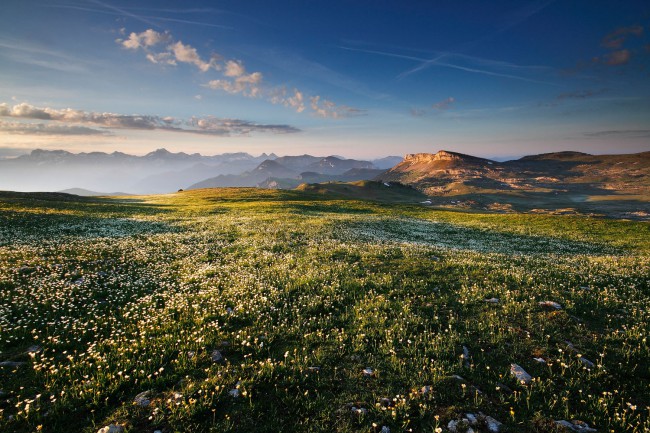 Vercors Wilderness
Les Hauts Plateaux du Vercors is a wild and beautiful place. The signs at the entrance sets the tone: water scarce, map and compass required. I almost get lost one day.
It is a bumpy landscape whose marks are not obvious to identify. It is the reign of the short grass and small typical trees.
Here the Montagnette Summit is trying to get noticed among the mountains and any other bumps while taking the morning light. It seems almost insignificant over there in this beautiful landscape behind this expanse of white flowers.