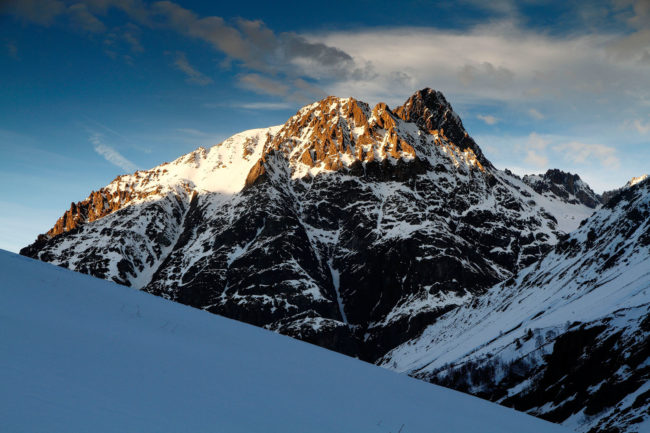 We are between 1700 and 3500m above sea level and there is very little snow. It is mild. The landscape is very textured between the roughness of the rock and the snow clinging to it desperately.
Aiguille du Plat de la Selle. Ecrins National Park.
This entry was posted on Friday, February 21st, 2020 at 08:22 PM
You can follow any responses to this entry through the RSS 2.0 feed.
Posted in: Non classé